---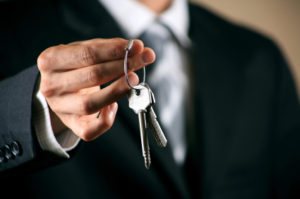 Multiple offer scenarios or "bidding wars" are becoming common in Guelph's hot real estate market. Here are 10 proven strategies that will help to get your next offer accepted. 
Get pre-approved.
-Get a pre-approval letter from your lender before you start shopping for homes.
-You won't waste time looking at homes that aren't in your price range.
-Include your pre-approval letter with your offer.
-You stand a better chance of having a financing condition accepted.
Be ready to act fast and first.
-In a busy market you must keep an eye out for new listings on a daily or even hourly basis.
-Keep your Realtor on speed dial and book showings as soon as possible.
-Try to be the first offer registered on a property. Buyers who don't want to compete may be turned off
Offer the most money.
-obvious but it's important to offer the maximum price that you feel comfortable paying because you rarely get a second chance.
-The fact that there are multiple offers for a property is a good indication that it may be under-priced.
-even when offering $30,000-$50,000 over the asking price, you still may be buying at market value
-Buyers often think they are only getting a good deal if they pay below the list price but sometimes listings are undervalued intentionally to attract multiple offers. Also, in a hot market property values will quickly catch up to selling prices.
Offer a Large Deposit.
-A large deposit can make your offer look more solid.
-If you have the funds available, why not offer a deposit that will get the seller's attention.
-Offers with smaller deposits will look shaky in comparison.
Cash Offer.
-From the seller's point of view, the fewer conditions, the better.
-Offers with no financing condition or "cash offers" are preferred because the seller doesn't have to wait to see if the buyer's financing is approved.
-If the seller is holding off looking at offers for a period of time, use this time to get your financing approved.
-Caution! Make sure you are approved by your lender.
Add an escalation Clause.
-If you are determined to win you might consider an escalation clause.
-For example, if you made an offer at $500,000, the clause could offer $5,000 over the highest offered price but to no more than $550,000. If another buyer offered $525,000, your offer would automatically become $530,000.
-This is a good way to win without overpaying for the property.
Waive Inspections.
-In some situations you may be comfortable with the condition of the home and feel that a home inspection isn't necessary.
-You might also have experience in home construction.
-either way a personal inspection may be enough to satisfy you.
-Fewer conditions can make the difference between your offer being accepted
Write a letter.
-Writing a personal letter can help to set your offer apart from the crowd.
-Explain your situation as a buyer, and how much you love the house and will take care of it.
-It sounds corny but it can help. This worked for me in 2016. Our offer was accepted even though we offered less money than another buyer. The seller's agent said that our letter made all the difference.
Find out seller's terms.
-Before putting your offer down on paper, find out what closing date the seller is looking for, what chattels are included or excluded and what other terms the seller would like.
-If you give them exactly what they want your offer will be hard to turn down.
-While you're at it tighten up the timelines on your conditions if you have any.
-Conditions like financing and inspection are easier to accept if they're only for a few days.
Turn a loss into a win.
-If you come in second place in a bidding war, try to get your offer accepted as a backup offer.
The winning buyer might get cold feet from fear of over paying, or have an inspection issue which is too costly.
-Make your offer conditional upon the seller being released from the previous offer.
-If the winning offer falls through, your offer will automatically be accepted and you won't have to compete again.
Having an experienced agent in your corner is probably the most important strategy of all. Call me today and let's talk about your next home!