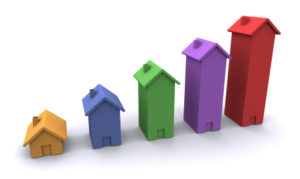 Real estate is always a hot topic. Speculation on potential housing bubbles and red hot housing markets are always good for an eye catching headline. Many people have asked me recently about my thoughts regarding two recent headlines, the Ontario government's housing plan and the trouble at Home Capital Group. Will we see significant change in Guelph's hot housing market as a result of these headlines?
The Ontario government's answer to cooling a "runaway housing market" is to slap a 15-per-cent tax on foreign home buyers and cap rent increases across the province. The new foreign home-buyers' tax is at the centre of Kathleen Wynne's housing plan, which includes 15 additional measures aimed at easing the pressure on an increasingly unaffordable housing market
The new non-resident speculation tax, will be imposed on buyers in an area spanning from the Niagara region to Peterborough. The tax will need to be paid by non-residents and companies not based in Canada. The additional 15 measures will also change the Ontario's rental housing market by imposing rent controls on all units. The new rule would cap rent increases at inflation, up to a maximum of 2.5 per cent annually. Among the other measures is the introduction of a new standard lease for tenants in Ontario, ending a practice in which many landlords ask for detailed personal information from prospective tenants.
Trying to improve Ms. Wynne's dismal approval rating has likely more to do with this knee jerk reaction than actually making homes more affordable and will have little to no affect on a housing market that responds to the forces of supply and demand. This was simply a PR move for a government who wants to look like they are doing something constructive for it's citizens. The percentage of Ontario homes that are purchased by foreign buyers is minimal and typical foreign buyers have deep enough pockets to not be bothered by a 15% tax anyway. Capping rents will just make the rental housing market less attractive to investors and therefore result in fewer rental units being available for tenants.
Alternative mortgage lender Home Capital Group Inc's shares fell over 60% in a single day's trading recently. Investors were wondering about the greater implications for Canadian homeowners. Claims alleging that mortgage brokers working with Home Capital Group had falsified information on loan documents, and that the company did not take sufficient action to remedy the problem were the cause of the panic. Spooked deposit holders of Home Capital Group were concerned that the bank had made irresponsible loans and feared they would not get their money back.
Home Capital Group is a marginal lender, offering mortgages to Canadians that aren't able to obtain financing through traditional means. If Home Capital Group ceases to exist, it means there will be one less agent acting to prop up Canada's housing market. So, what does it mean? The good news for Canadians is that Home Capital Group only accounts for less than 1% of the residential mortgage market, and among the company's existing book of mortgages, less than 0.3% are delinquent. This means that there is no evidence of a pending real estate correction.
For Guelph and surrounding area, the busy spring real estate market continues. As you would expect, many homes are attracting multiple offers and selling way over asking price. Gone are the days when a home selling $100k or more over asking price was a rare occurrence in Guelph. It now seems to happen a daily basis. Sellers should not take the busy market for granted however. Not every home is selling in a week and for well over asking price. It's still important to make repairs and properly stage your home if you want buyers lining up to buy it.
Dean Manton is your Guelph and area real estate expert!