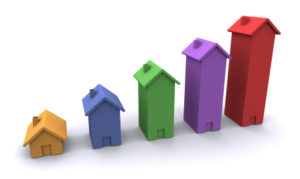 Market Update October 2017
After cooling off for most of the summer Guelph's real estate recovery was under way in September. I'm sure you'll remember April when Ontario Premier Kathleen Wynne announced changes designed to cool down the red-hot housing market. Prior to the announcement most Guelph and area homes were attracting multiple offers and seller's receiving 50- $100,000 over asking price was common place. "Something had to be done" and surprisingly, the announcement did have a cooling affect on Ontario's housing market especially in the GTA where the market instantly turned ice cold and prices took a nose dive. In Guelph the affect was not so dramatic and our market experienced what I would call a mental health day or as it turned out, a few mental health months. Sale prices did decrease, about 15% on average, and Realtors experienced a return to the pre-insanity markets of old where you could buy a property without competing with other buyers and your offer wasn't unconditional, cash, but actually contained conditions for things like financing and home inspection.
After a brief respite it seems like the market is bouncing back, albeit slowly and cautiously. Now buyers and sellers alike want to know if the market will return to the pre-April days of thunder and I have to say that it's a little early to tell. It's possible that the market could slowly heat up this fall and we could be right back in the frying pan by spring OR maybe the crazy market conditions of 2016-17 will never be seen again. I think it will be something between. My theory of mediocrity says that nothing will ever be as good or bad as you think. Either way, we'll have to wait and see whether or not Kathleen's 16 point plan will have a lasting effect on Ontario's or Guelph's real estate markets.
Guelph saw 141 MLS sales in September. This was down 18% compared with September 2016. By the end of the month there were 277 active listings which represents 2 months worth of inventory.  The average sale price for homes in the city of Guelph in September was $467,000 which was down from $485,000 in August but up 7% from a year ago. A whopping 40% of Guelph's 141 sales in September went for full price or more which indicates that there's still plenty of pent up demand in the market. The year to date sales total is currently at 1880 sales which is only down 5% from this time in 2016 so even with the market slow down, we're still having a busy year. The amount of MLS listings year to date, 2606, is actually up 14% from last year, giving buyers more choice than they have been used to recently. The sales to listings ratio for 2017 stands at 72% which means that 72% of all homes listed so far this year, have sold. The sales to listings ratio for 2016 was much higher at 87%.
Buyers: This is the best time to buy Guelph real estate in years! You should find a good selection of homes on the market to choose from and you may not have to compete with other buyers. If you find yourself in competition, chances are the property will sell close to asking price instead of $100,000 over.
Sellers: 40% of homes are still fetching full price or more. You can bet that in most cases those homes are well presented, staged if necessary and priced correctly. Taking the time to prepare your home for sale will pay off! October and November should be very active and goods months for selling before the December holiday slow down. Despite the slow down this is still a seller's market!
For a free custom market update for your Guelph neighbourhood, email Dean Manton at dean@mantonteam.com
Dean Manton is Guelph's real estate expert. Now in his 20th year! Buying or selling, put Dean's experience to work for you! #experiencecounts #upgradeyouragent #my20thyear!