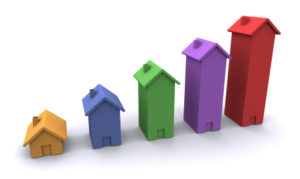 Market Update November 2107
In October the Office of the Superintendent of Financial Institutions (OSFI) announced new mortgage rules scheduled to take effect on January 1 2018. OSFI set a new minimum qualifying rate, or "stress test," for mortgage consumers with down payments of 20% or more on than their purchase price.  Mortgage rule changes always seem to hit first time home buyers the hardest and this time is no different. No matter how much money they put down, they will still have to pass the stress test." The effect of the new rules will be significant, resulting in a 20% decrease in affordability.  This means first-time home buyers will be able to buy 20% less house come the new year. For instance, a family with an annual income of $100,000 with a 20% down payment at a five-year fixed mortgage rate of 2.83% amortized over 25 years can currently afford a home worth $726,939. Under the new rules, they will qualify to buy a home worth $570,970. A difference of $155,969 or 21.45% less. Homeowners wishing to renew their mortgages won't have to requalify provided that they stay with the same lender.
The City of Guelph had 176 MLS home sales in October. This was 11% less than October 2016 but still a respectable amount. There are currently 250 active listings which represents 1.5 months worth of inventory. Last year at this time we had only .7 months of inventory available. This led many buyers to compete for homes and pay well over asking price in many cases. The average sale price for homes sold in October was $504.212. That's up 8% from September and 16% from last year. This doesn't mean that home prices increased 8% in one month. More likely, the homes that sold in October were more expensive. 31 % of Guelph homes sold in October went for full price or more. This indicates that many homes are still attracting multiple offers and Guelph is still experiencing a seller's market despite a little uncertainty about the market from consumers. The total amount of homes sold for Guelph year-to-date is 2059 which is only 6% less than our record year of 2016.
The Canadian Real Estate Association (CREA) forecasts that due to the new mortgage rules housing demand will decrease nationally in 2018 by 5-10%. Will that have an affect on prices? I expect that prices will still increase in 2018 but not as much as previously forecasted. Keep in mind that CREA does national forecasts and The Guelph market usually performs better due to strong employment and high demand.
Buyers: Check with your lender to see if you will be affected by the new mortgage rules. If so, you may want to buy before year end. Sales that are firm by December 31 and close in the new year will be exempt from the new rules. If your lender qualified you using the posted rate, you have nothing to worry about.
Sellers: I expect the December 31st deadline to extend the fall real estate market well into December this year. Buyers looking to purchase before the new year will be motivated and looking to put a new home under the Christmas tree. Relatively low inventory and higher than normal demand makes this a good time to sell.
Dean Manton is Guelph's real estate expert! Buying or selling, put Dean's 20 years of experience to work for you! 519-821-4000  dean@mantonteam.com  #upgradeyouragent  #my20thyear!